Welcome to the salon for every woman and every hair texture. Your unique hair, length and style will be matched with a professional artist that will enhance your natural hair and give you the look you've always wanted. Your hair has a story and we will listen, transform and teach you how to maintain the salon look at home. Since 2011, our artists have been solving hair dilemmas and working with all types of hair and ethnicities in the Birmingham, Hoover and McCalla, Alabama areas. Continued education is a pillar of Salon Lisa Brown and as a team we share our knowledge and techniques. All artists are trained to our top standards and are highly capable to perform any service you need.
Family Owned & Operated since 2011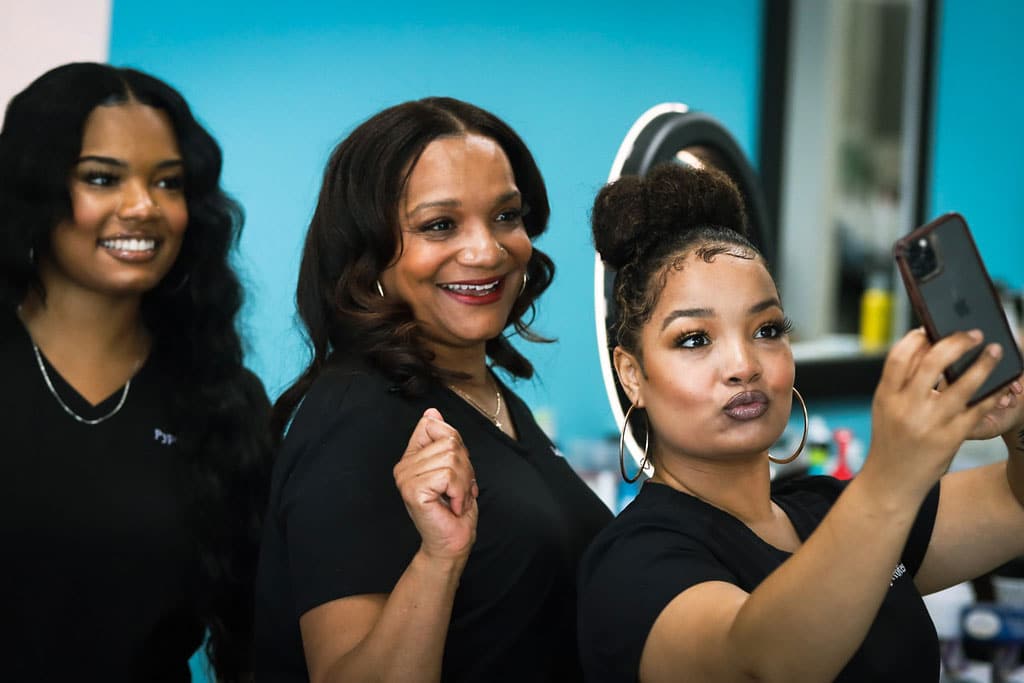 Owner
Master Artist
TIGI Artistic Ambassador
Matrix Color Master
Lisa has dedicated her life to beauty and family. For 30+ years, she has perfected her craft and is an accomplished Cosmetologist, Colorist, Barber and Instructor. She maintains a professional edge by participating in BET Beauty Exposure Tours, in locations like Puerto Rico, the Bahamas, New York Fashion Week and the L'Oreal Academy, most recently in Rome.
Lisa was always intrigued by the beauty industry and embraced mastering all hair textures and working with all ethnicities. Raised by a single mother who struggled to style her daughter's hair, she enrolled in a beauty program in Gary, IN in 1985. Then Lisa took a bold step, and moved to Seattle, WA to study at the Gene Juarez Academy. After being in the first graduating class, Lisa applied her new skills at top salons in Seattle, Chicago and New York City as a Master Cut and Colorist.
Given Lisa's passion for education, her career progressed to becoming a Lead Instructor at the Aveda Institute in Birmingham, AL.  Lisa continued to refine her color skills becoming one of the few women of color internationally to be recognized as a "MATRIX COLOR MASTER".  Lisa would also obtain similar credentials with TIGI.
Fully equipped with cut, color, texture and education skills, Lisa was inspired to launch Salon Lisa Brown in 2011, Brown Beauty Barber School in 2012 and The Advanced Academy in 2013.
Family and giving back to the community have played an integral role in her career path. Lisa continues to work closely with her husband and children to raise the bar in the beauty industry and create a welcoming and diverse salon that embraces all hair textures and empowers women to succeed.  Lisa founded Be Good To Yourself Life Makeover, a registered 501(c)3 not for profit, in 2014 as a tribute to her Grandmother, with a focus of assisting women in life transitions.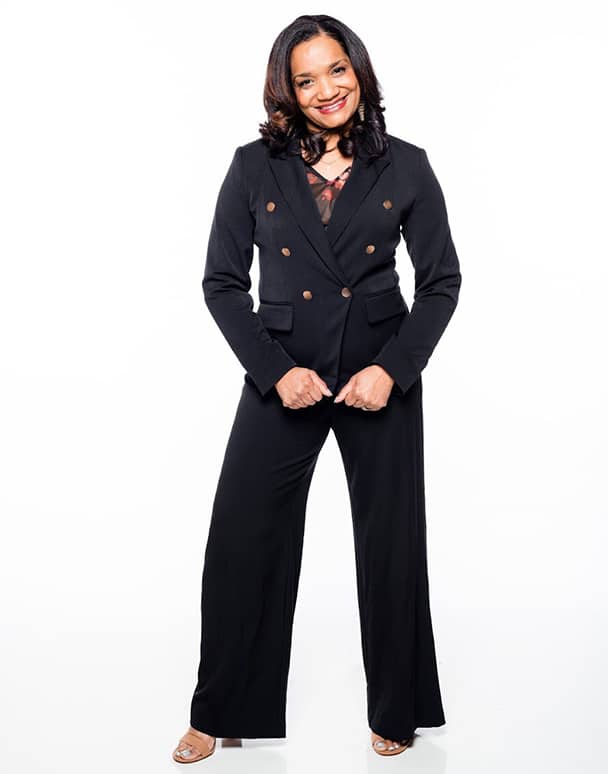 Applause
I love coming to get a silk press with Enetra.  I leave with my hair looking so pretty and healthy, totally different from the way it looks when I came.
~ Thomasina
I'm always pleased with the service I receive.
~ Adeline
I love my style and everything about the service.  Especially the wash...OMG.  She definitely has a new client.
~ LaSuetta
This salon uses excellent products.  My hair is thick, long and easy to tangle but with the products that is used makes it a smooth transition.
~ Jenell
Tracy is the absolute sweetest and so talented.
~ Peyton
Excellent trim, shampoo and style.  Received many compliments after going natural.
~ Renee
I have very fine hair and Tracy always gives me an excellent haircut.
~ Renee





Contact us
If you have any questions you can contact us here